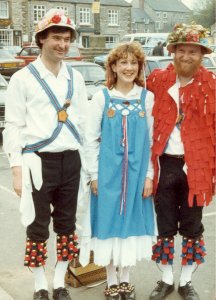 Kit pre 1994

Yorkshire Coast Morris started in 1979, during the 70's Folk revival, and have been going strong ever since. Musical accompaniment is often from melodeon (an accordion type thing with buttons) but we have members who play fiddles, banjo, whistle, and recorder. We are here to promote and develop the traditions of England.
We are a mixed team with between 20 & 30 members and have as many members with two left feet as we have with two right feet, so things tend to look all right in the end. Morris is a great aerobic fitness activity and we have committed members of all shapes and sizes. We practice through the winter months on a Thursday evening at the Sea Cadets' HQ in Scarborough, using this time in the summer season to "dance out" touring around the local hostelries, traditionally beginning at sunrise on the 1st May.
We currently dance in white trousers, blue/white skirts, blue waistcoats & baldricks. We exist to bring the traditions of England to as many people as we can in the local area. The team love dancing to large audiences and this always brings out the quality within, (although we will try to dance to the best of our ability even for "one man and his dog").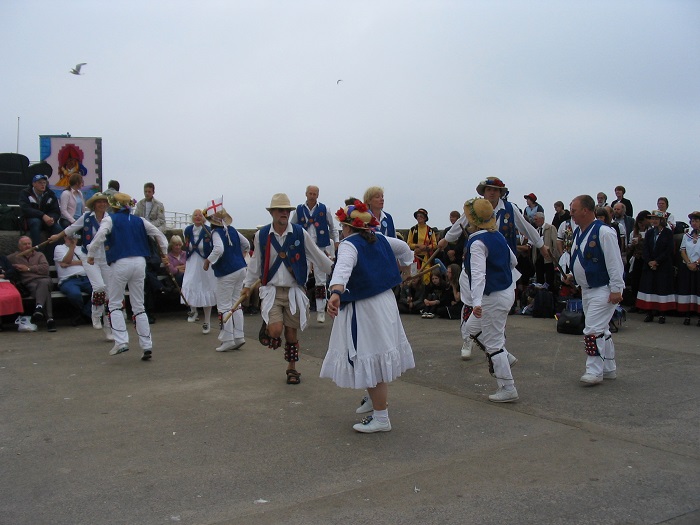 Cotswold Kit from 2008